Description
This piece is organically-shaped and features a diamond cutting finish on the tree, giving it a brilliant and sparkling finish.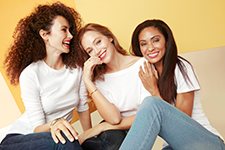 Why choose gold jewelry?
Gold combines the four characteristics of shining beauty, virtual indestructibility, extreme rarity, and ease of workability, making it the ideal metal for jewelry. By choosing gold jewelry, you choose a quality, unique piece of wearable art that will stand the test of time.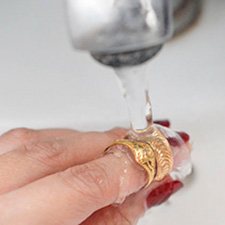 How do you care for gold jewelry?
Regularly checking your gold jewelry for noticeable scratches or changes to the gold surface will let you know when it is time for a cleaning. To properly clean your jewelry, use a soft bristled toothbrush and a bowl with a mixture of light soap and water. Dry your gold with a soft cloth. Although there are many ways to care for your gold jewelry in the comfort of your home, an occasional check-up with your jeweler is recommended to help perserve the high quality of your gold pieces.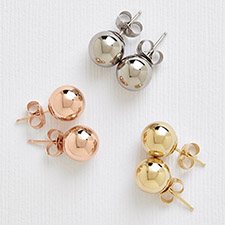 What does "karat" or "14K" mean?
Karat is a unit of measurement, which represents the percentage of gold versus other metals in a piece of jewelry. Pure gold is too soft to support everyday use, so it is mix with other metals, called alloy. Pure gold is 24 karat gold, meaning 24 out of 24 parts (100%) are gold. That is how we get the karat percentage. The higher the number the larger percent of gold: 18kt, 14kt, 10kt, etc. So "14K" or "14KT" means a piece of gold jewelry is 14 out of 24 parts gold.
Secure & Safe Payments
Your payment information is processed securely. We do not store credit card details nor have access to your credit card information.